CILTNA
Greater Toronto-Hamilton Region Chapter
On Wednesday, June 29, 2022 at 5 pm ET, the Greater Toronto-Hamilton Region Chapter hosted their first in person event, "Understanding the Supply Chain Challenges in the GTA" at the Barn Door Cafe in Milton, Ontario. The event was moderated by David Cardin CMILT, Consultant, Gateway Advisors Ltd. with opening remarks from Bob Armstrong FCILT, President, CILTNA and was a well received evening by all who attended. The event was sponsored by Strangford Consulting.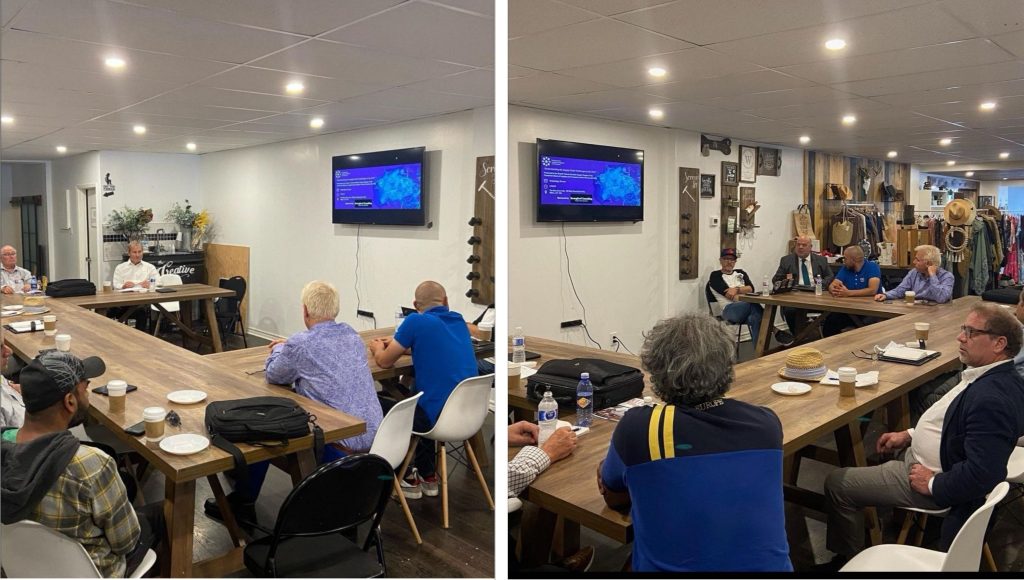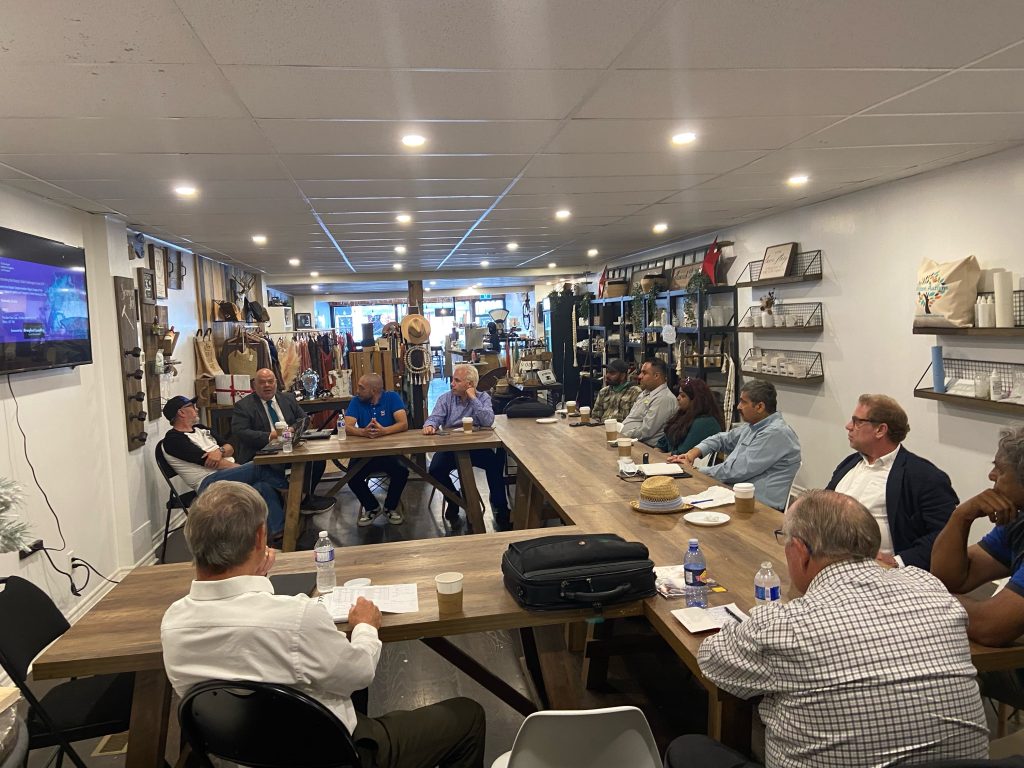 Panel #2 Discussion: "Technology Driving Innovation in Land Transportation, Coping With Congestion and Cross-border Challenges in 2018-beyond"
Bruce Hodgson Director Business Development, St. Lawrence Seaway Management
Elias Demangos, CMILT, President & CEO, Fortigo Freight Services Inc.
HKTDC – CILTNA led mission to the China Belt and Road Forum in Hong Kong
Panel #3 Discussion: Legal, Regulatory and Shipper Updates
James Manson, CMILT, Fernandes Hearn LLP
Jim Lothrop, Director General, Transport Canada, Innovation Centre, Programs
Keynote Presentation: The Future of Commercial Border Crossings: Leveraging Emerging Logistics Technologies
Dr. Bill Anderson, CMILT, Assistant VP, Innovation in Cross-Border Strategies, Director, Cross-Border Institute of the University of Windsor
Date
Time
Event
Dec 6, 2016
5:30 pm UTC - 8:30 pm UTC
CITT Toronto Area Council Holiday Get Together
May 14, 2018
7:15 am EDT - 1:00 pm EDT
PRESENTATIONS AVAILABLE - Greater Toronto Region Chapter of CILTNA Event
The Sheraton Gateway Hotel in Terminal 3, Pearson International Airport, Mississauga Ontario
May 6, 2019
7:15 am EDT - 4:00 pm EDT
PRESENTATIONS AVAILABLE: Annual Spring Outlook Conference
May 29, 2019
6:00 pm EDT - 8:30 pm EDT
GTA Regional Chapter - Spring Networking Event
Spaces, Toronto Ontario
Sep 10, 2019
4:30 pm EDT - 6:30 pm EDT
Ottawa Chapter presents: Cocktails with CILTNA
Queen Street Fare, Ottawa Ontario
Nov 4, 2019
11:30 am EST - 8:00 pm EST
PRESENTATIONS AVAILABLE - Fall Outlook Conference and Annual Dinner on Monday, November 4, 2019.
Sheraton Ottawa Hotel, Ottawa Ontario
Jan 1, 2020 - Jun 1, 2020
All Day
PTRC Education and Research Services in partnership with The Institute of Transportation Engineers and CILTNA present: The Principles of Urban Traffic and Transportation
Anthony Roman Centre – City of Markham, Markham Ontario
Jun 17, 2020
12:00 pm EDT
PRESENTATION AVAILABLE - June 17, 2020 Webinar hosted by the Chartered Institute Logistics and Transport North America (CILTNA)
Jun 29, 2022
5:00 am EDT - 7:00 am EDT
Join the Greater Toronto-Hamilton Region Chapter of The Chartered Institute of Logistics and Transport in North America (CILTNA) for "Understanding the Supply Chain Challenges in the GTA"
The Barn Door Cafe, Milton
Oct 5, 2022
1:00 pm EDT - 2:30 pm EDT
Webinar: Supply Chain and Automated Freight in Canada - Sponsored by: CAVCOE & Praxiem
Board of Directors of Greater Toronto Area Region
Chair GTH Chapter: Alan Cooke (CMILT)
International recognition of designations: MILT, CMILT, FCILT
Periodic forums and Conferences on transportation issues
National and international network of transportation professionals
Monthly luncheon meetings
Transportation education
CSL gold medal for student achievement
Becoming a Member of CILTNA
Membership in CILT is by designation including Student, Associate, Member, and Fellow on the basis of education, experience in transportation and/or contribution to the industry or CIT.
For more information on CILTNA, contact head office at: admin@ciltna.com