CILTNA
International Events
Asian Logistics Maritime Conference (ALMC) 18-19 November 2019 Hong Kong Convention
Bob Armstrong, President CILTNA was moderator of a session at the Asian Logistics and Maritime Conference held in Hong Kong November 18 and 19th. The panel theme was North American Outlook: What Changing Trade Policies, Regulations and Sourcing Shifts Mean for Supply Chains. Panelists were  Mr. Nissim Yochai, EVP Trade Pacific Trade for ZIM INTEGRATED LOGISTICS, Mr. Gabriel Lagunes, GM Asia for CN, Mr. Landan Bibeau, Chief Marketing Officer  OEC Group and Mr. Willy Lin, Chairman, The Hong Kong Shippers Council.
The session was sponsored by CN.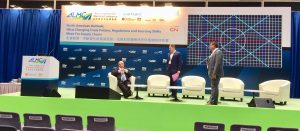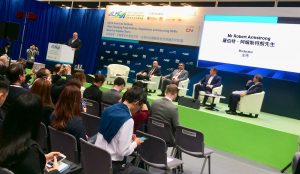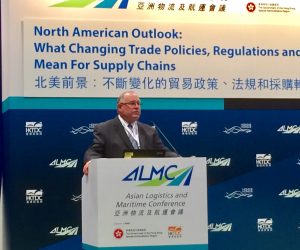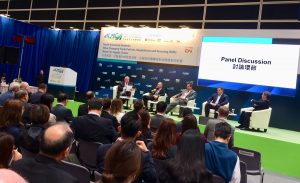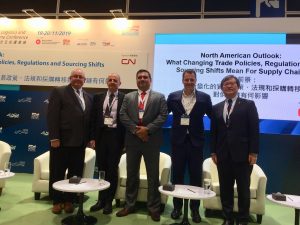 CILT – Ireland – Next Generation Event
On June 20th CILT Next Generation Ireland organized an event in Dublin to launch the new Next Generation Brand. CILT-NA had the privilege to be part of the event, to visit DIAGEO (Guinness Plant) and having a great networking event. We also have discussed how we can share more often international content on best practices, innovation, technology and other subjects that could be interested in our members.
This event has reinforced the link between CILT-NA and CILT Ireland.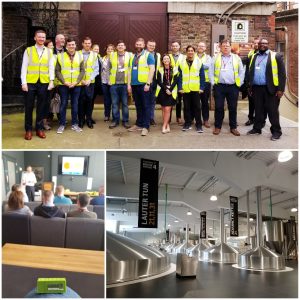 5th China International Logistics Development Conference
In November 2018, Mrs. Elizabeth Drake (CMILT) and Chair of the Ottawa Chapter Board of CILTNA, attended the 5th China International Logistics Development Conference in Changsha, China. The conference was co-hosted by the China Communications and Transportation Association (CCTA), CILT China, and the People's Government of Changsha Municipality. The conference was focused on themes related to  Government of China's One Belt One Road Initiative, with presentations from government, industry, supply chain professionals, and engineers.  There was also a presentation and engaging discussion related to the activities of the Women in Logistics and Transportation (WiLAT) network.   With close to 1,000 delegates from China and 16 overseas countries, it was an excellent opportunity to learn about supply chain and transportation trends globally. Elizabeth had the opportunity to discuss CILT priorities, approaches and challenges with CILT colleagues from Great Britain, Ireland, Sri Lanka, India, Malaysia, Bangladesh, Mauritius, Kenya, Uganda, Nigeria and Tanzania, among other countries.  The CILT group of international delegates also had an opportunity to visit a regional trade show for rail transit and transportation.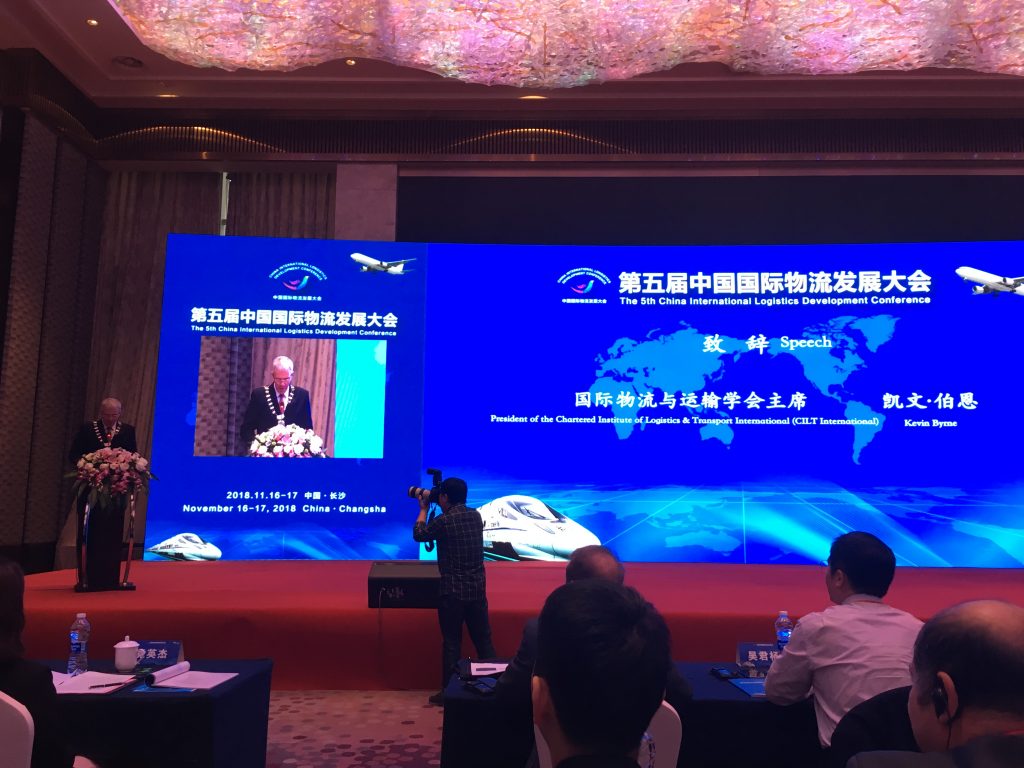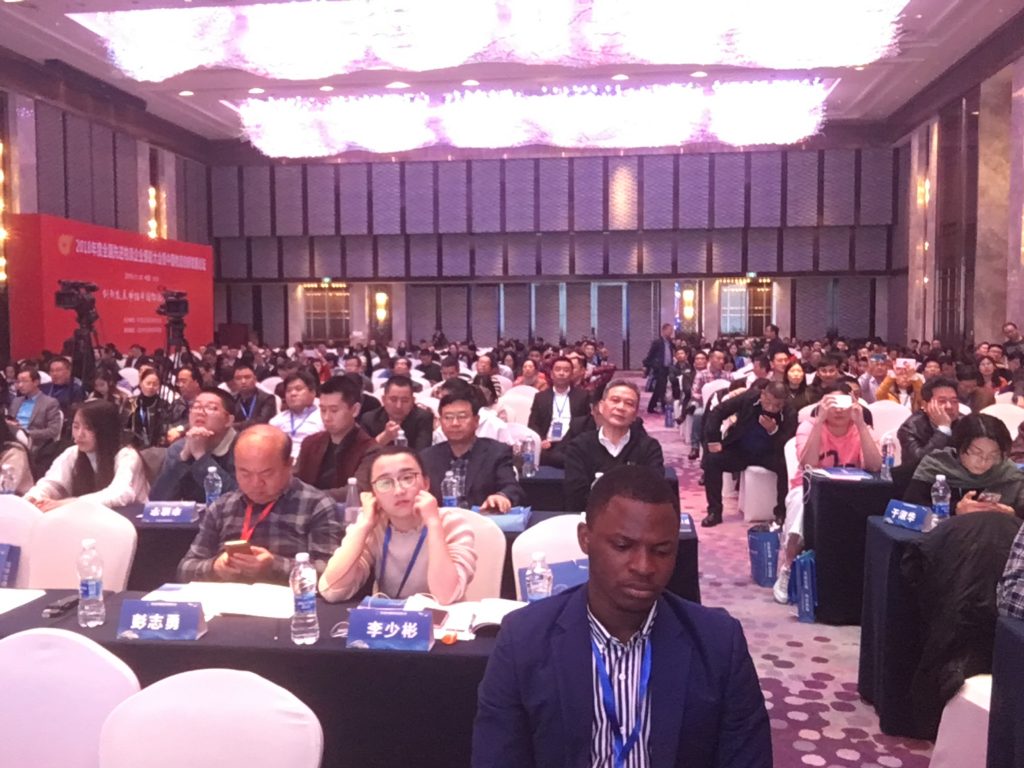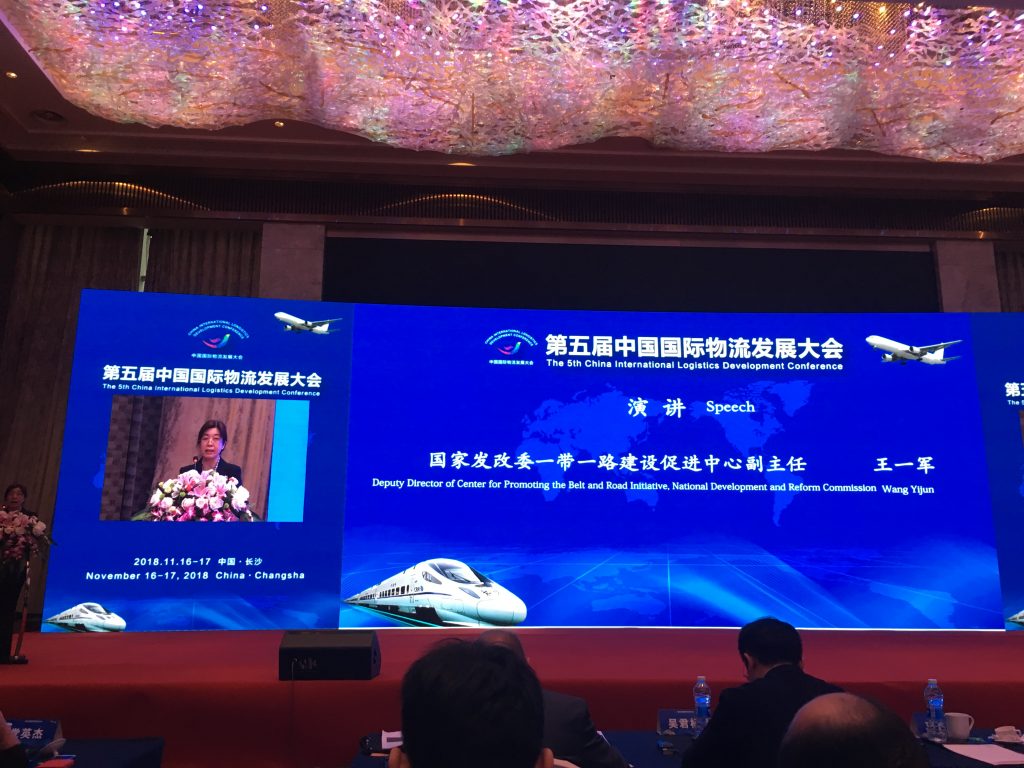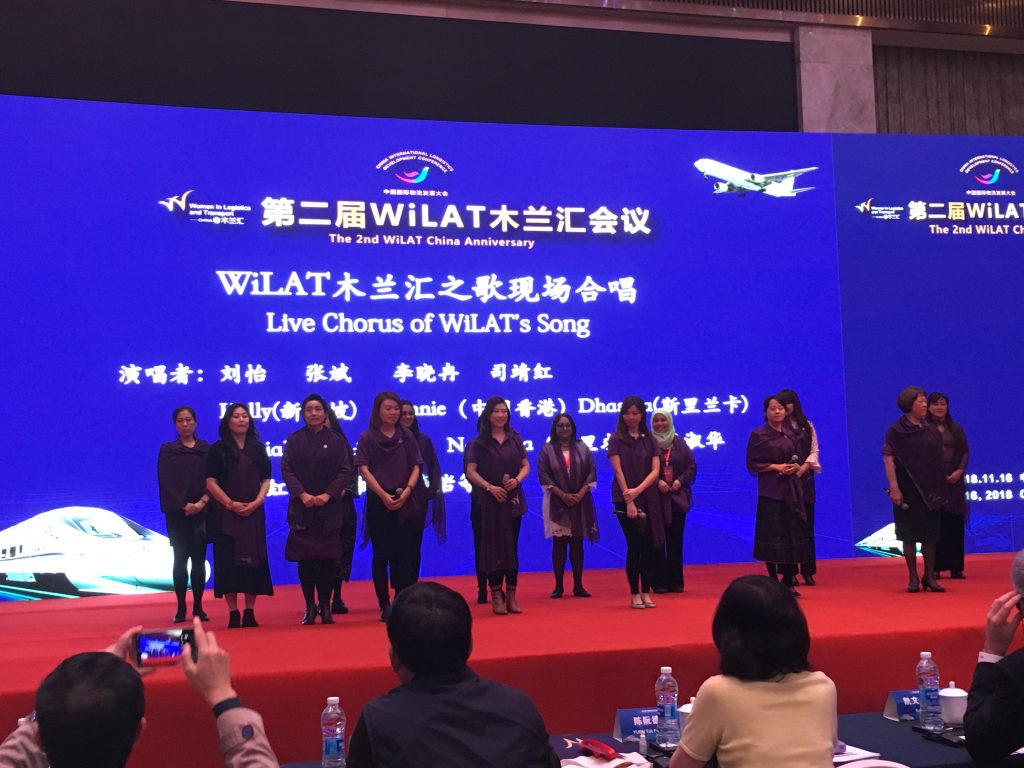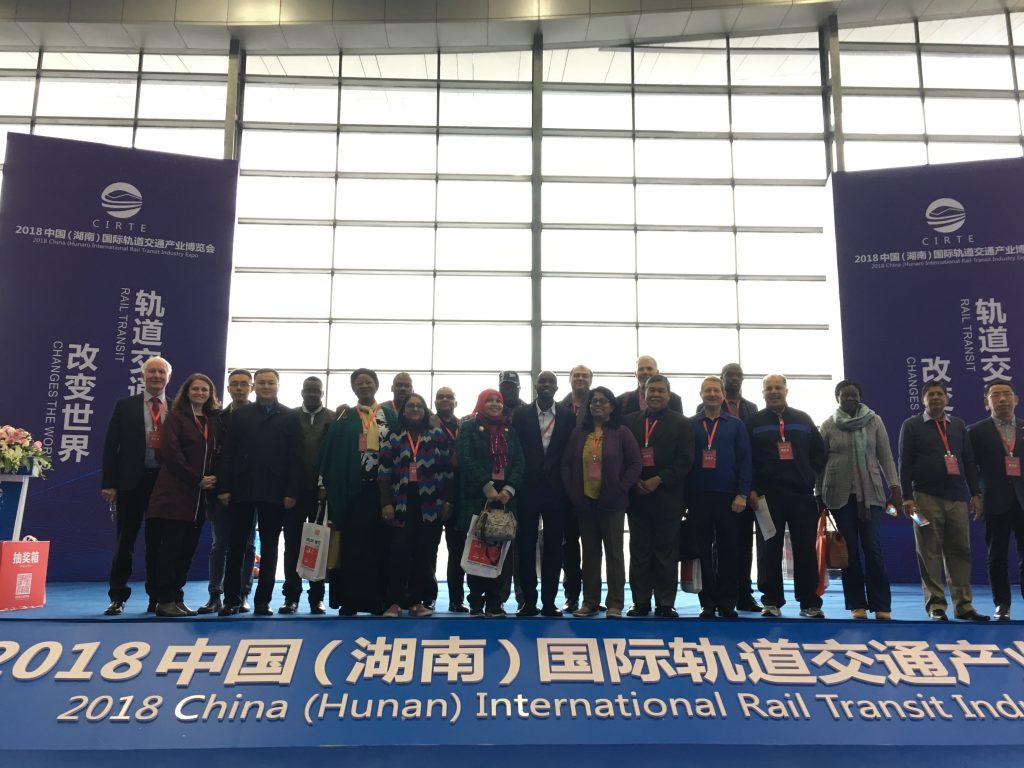 Hong Kong ALMC – Don't Get Left out in the Cold: Winning at COLD SUPPLY CHAIN LOGISTICS
CILTNA President, Bob Armstrong, along with Alexandre Tarini, VP Logistics at Olymel. Keith Reardon,Senior VP Consumer Products Supply Chain Growth CN and Derek Singline, Head of Key Client Sales,Asia Pacific Region for Maersk Line, moderated a presentation at the Hong Kong ALMC  on November 20-21, 2018. Their topic was " Don't Get Left out in the Cold: Winning at COLD SUPPLY CHAIN LOGISTICS. Their panel was a huge success with a full room of people from 35 countries!
Sponsored by: