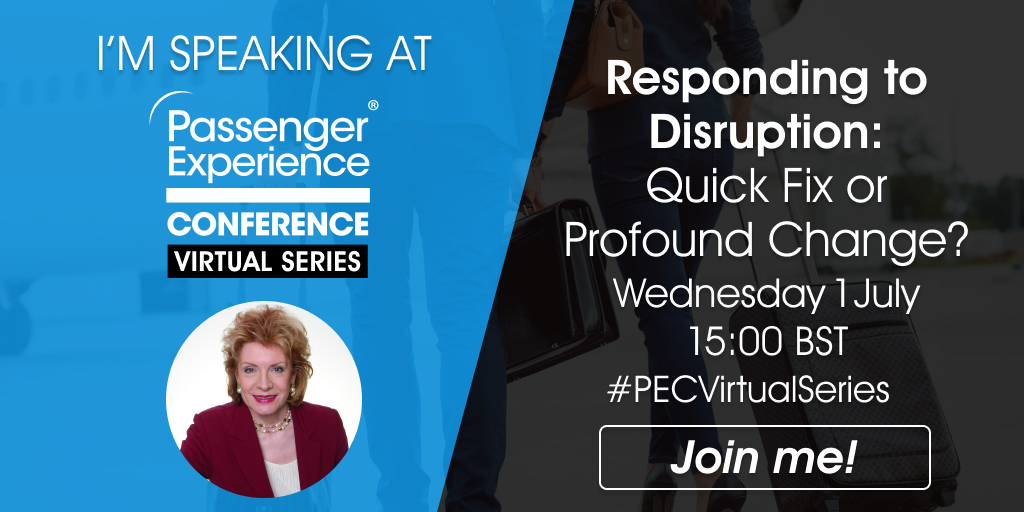 CILTNA member, Jennifer Coutts Clay, Author, JETLINER CABINS e-book app will moderate the upcoming webinar on July 1, 2020 at 10 AM EST (7 AM PST).
In this webinar, Johannes Lampela, Director of Design, Los Angeles, Designworks (A BMW Group Company), will draw on learnings from disruptions in the automotive space to explore how they relate to aviation. The session will review a "post-COVID design brief for a better cabin experience and a focus on what matters to the customer."

This session poses key questions about the challenge ahead for aviation, rethinking the "what next" to address key questions: How do we best reassure customers? How do we create comfort in feeling safe, cared for, and in control? Lampela proposes an "experience first — inside out approach" to cabin design, to design experiences which rebuild trust, moment by moment.  

Participants in this webinar will also have an opportunity to download the new case study 2020 CABIN HEALTH ALERTS which is being added to Jetliner Cabins Chapter 9 'Look Smart: Keep Clean' and examines the latest trends in managing the outbreak while taking care of passenger well-being and preserving the airline brand. Featuring insights from medical and industry experts, Jetliner Cabins author Jetliner Coutts Clay explores key considerations for healthy flight: Cabin Air Filters, Air Travel Hygiene, Rethinking the Aircraft Seat, Sanitizing the Cabin, Communicating Covid-19 Cabin Concepts, Airport Hygiene, Passenger Care in the Cabin and Future Flying Healthy. As Jetliner Cabins readers have come to expect from this unique E-Book app, the informative content is supplemented by rich images of flying healthy solutions, and a listing of companies and experts.  
To register for this webinar, please visit: https://www.passengerexperienceconference.com/en-gb/conference-programme.html#/sessions/day/2