Scroll down for a list of past webinars.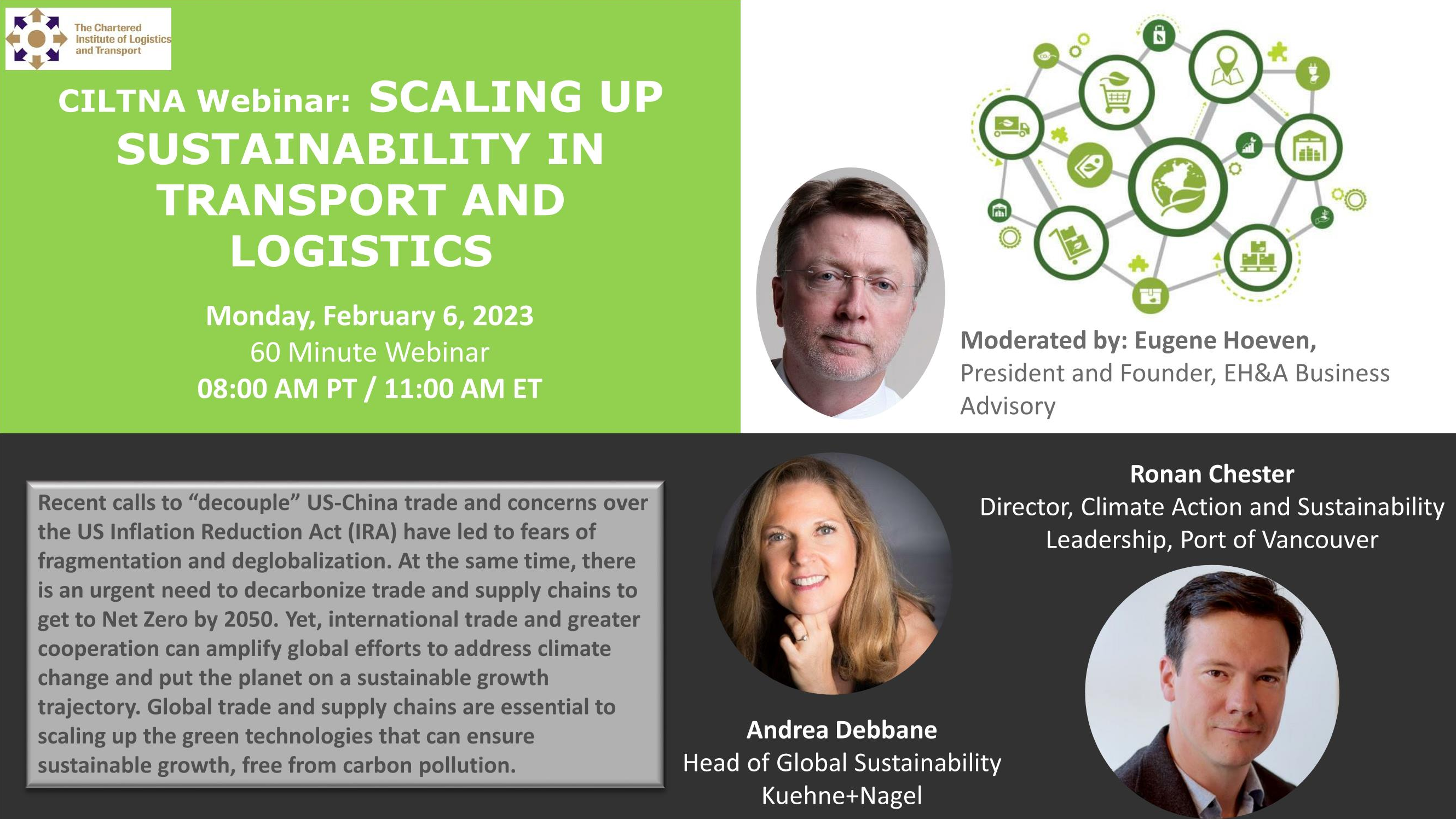 Join us on Monday, February 6th at  8:00 AM PT/ 11:00 AM ET/ 4:00 PM UTC for a CILTNA Webinar: "Scaling Up Sustainability in Transport and Logistics" with guest speakers  Andrea Debbane, Head of Global Sustainability, Kuehn+Nagel and Ronan Chester, Climate Action and Sustainability Leadership, Vancouver Fraser Port Authority.
Recent calls to "decouple" US-China trade and concerns over the US Inflation Reduction Act (IRA) have led to fears of fragmentation and deglobalization. At the same time, there is an urgent need to decarbonize trade and supply chains to get to Net Zero by 2050. Yet, international trade and greater cooperation can amplify global efforts to address climate change and put the planet on a sustainable growth trajectory. Global trade and supply chains are essential to scaling up the green technologies that can ensure sustainable growth, free from carbon pollution.
While there are many obstacles to the energy transition needed to decarbonize our transport systems and supply chains, it is recognized that urgent collective action and leadership is required at all levels – both in business and government. To explore the issues, join us for this next CILTNA webinar in a series on Sustainability and ESG in Transport & Logistics.
To register, visit: https://ciltna.com/events/ciltna-webinar-scaling-up-sustainability-in-transport-and-logistics/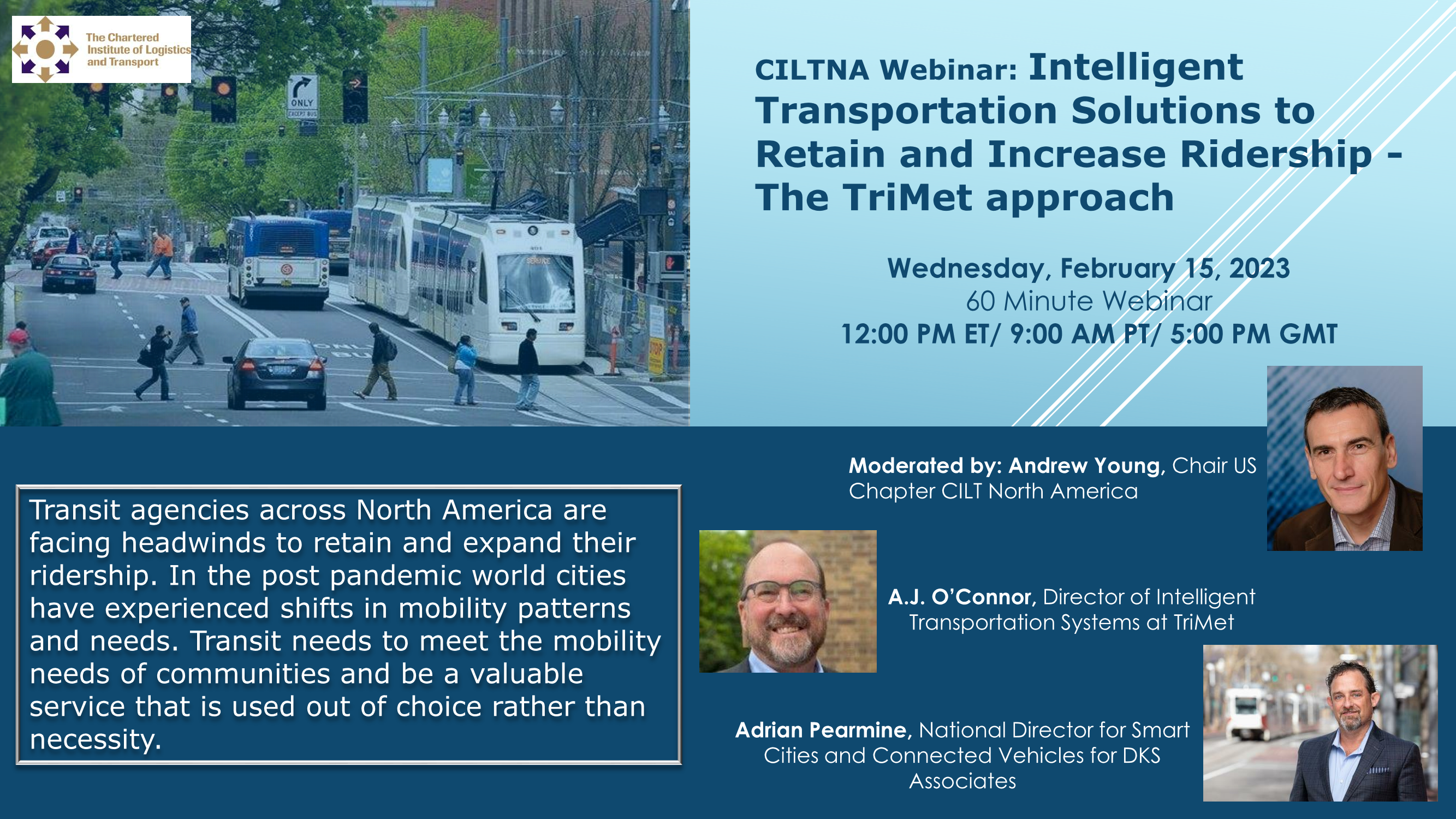 Join us on Wednesday, February 15th, 2023 at 12:00 PM ET/ 11:00 AM CT / 9:00 AM PT/ 5:00 PM GMT for a CILTNA Webinar: "Intelligent Transportation Solutions to Retain and Increase Ridership – The TriMet approach" with guest speakers A.J. O'Connor, Director for Intelligent Transportation Systems at TriMet and Adrian Pearmine, National Director for Smart Cities and Connected Vehicles for DKS Associates.
Transit agencies across North America are facing headwinds to retain and expand their ridership. In the post pandemic world cities have experienced shifts in mobility patterns and needs. Transit needs to meet the mobility needs of communities and be a valuable service that is used out of choice rather than necessity.
Part of a two-part series, this first webinar will look at how TriMet, provider of the bus, light rail and commuter rail service in the Portland, Oregon region, is applying innovative techniques, technology and data driven solutions to meet this challenge. TriMet has long been a leader in innovation in transit, including developing the General Transit Feed Specification (GTFS) with Google which has become a transit industry standard for data sharing.
To register, please visit: https://ciltna.com/events/intelligent-transportation-solutions/