Date/Time
Date - Dec 2, 2020
12:00 pm EST - 1:00 pm EST
Streets and sidewalks in downtowns across the United States are transforming to help support local communities and businesses during the global pandemic. This webinar looks at how once ambitious design models for streetscapes are being realized. What have we learned and where do we go from here?
Join us on 2 December 2020 at 12 PM ET/10 AM MT/11 AM CT/9 AM PT for the second webinar in the Arup – Urban Futures webinar 3 part series with guest speakers Trent Lethco, Principal, Arup; Deanna Stockton, Municipal Engineer, Municipality of Princeton, New Jersey; and Daniel McGinnis, Senior Project Manager, McMahon Associates.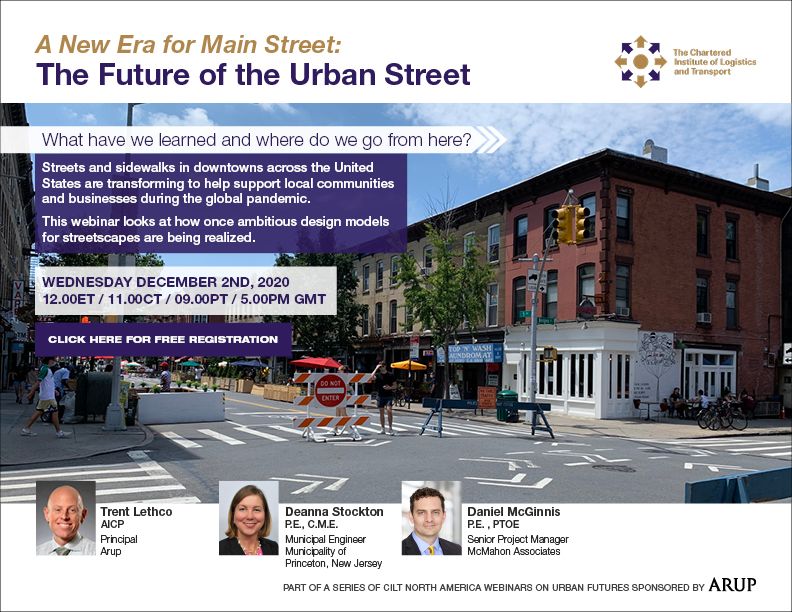 Map Unavailable