Date/Time
Date – Nov 2, 2022
12:30 ET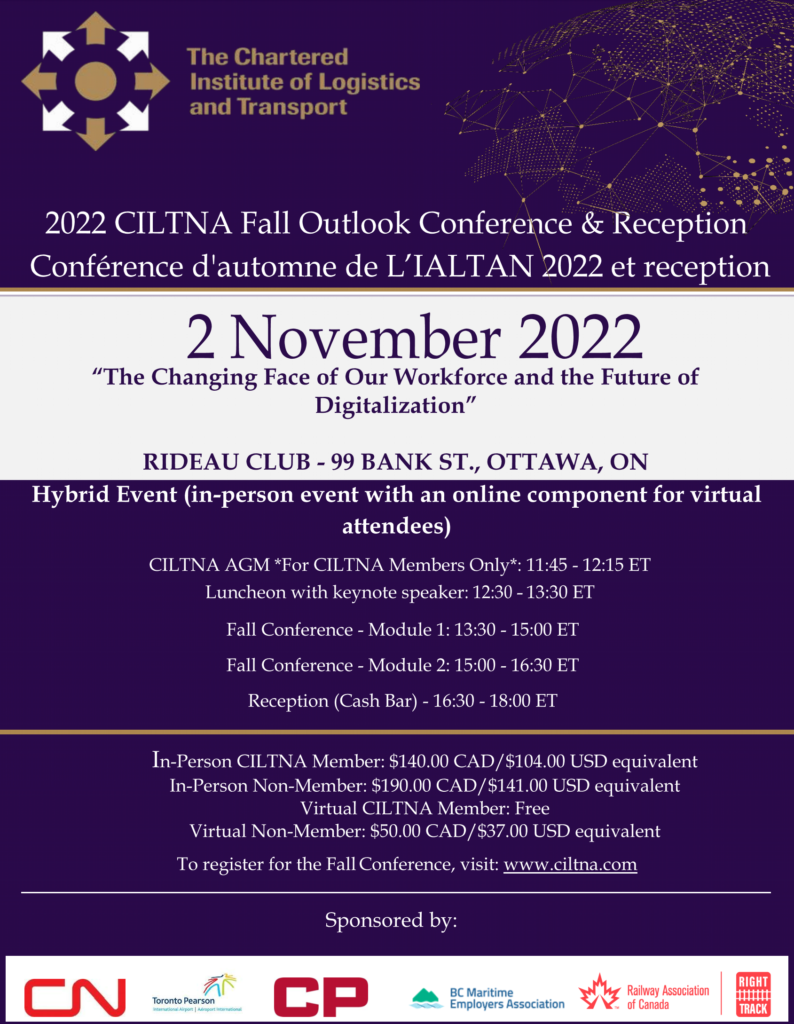 The 2022 CILTNA Hybrid Fall Outlook Conference & Reception happened on Wednesday, November 2, 2022 beginning at 12:30 ET at the Rideau Club on 99 Bank Street, Ottawa, ON. The conference focused on "The Changing Face of Our Workforce and the Future of Digitalization".  This was a hybrid event which means that registrants attended in-person at the Rideau Club or online virtually through Zoom.
Click here to view agenda.
Click here to see speaker biographies.
Presentations:
André Bernard, Assistant Director of the Centre for Labour Market Information at Statistics Canada
Bill Wiatrowski, Deputy Commissioner, U.S. Bureau of Labor Statistics
Dave Earle, President & CEO, British Columbia Trucking Association
Alex Lowe, Manager, Global Network Development, Edmonton International Airport
*The conference video recording is only available for CILTNA Members and Conference Registrants*