Date/Time
Date – May 10, 2023
08:00 ET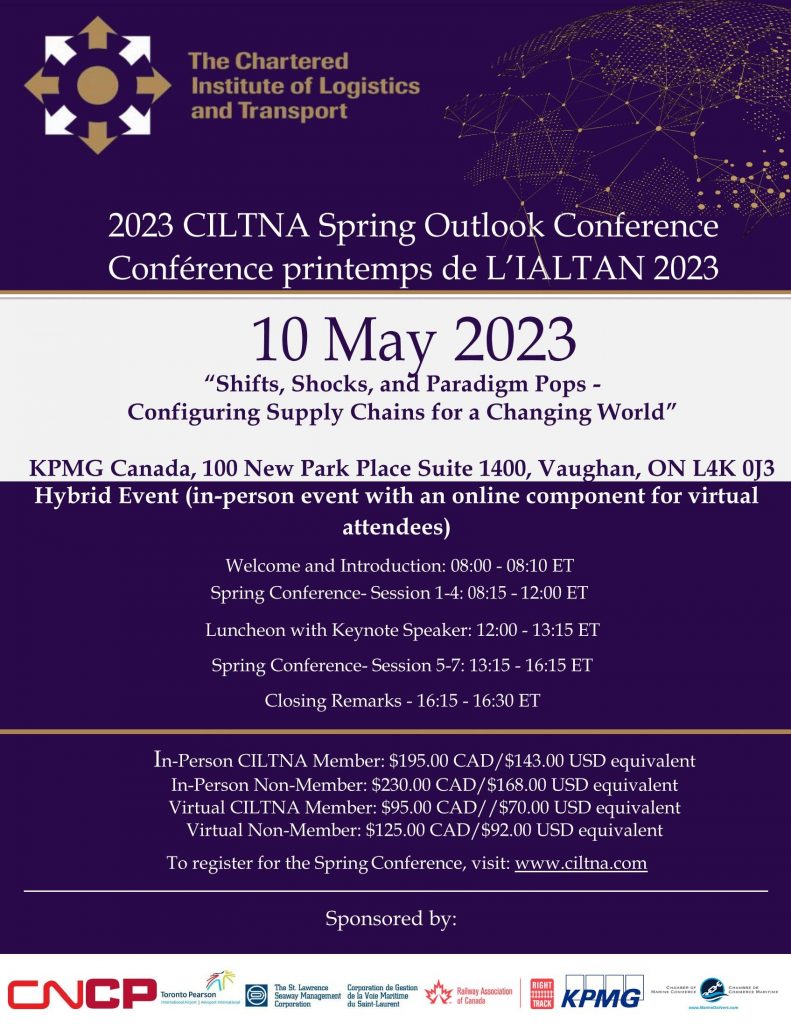 The 2023 CILTNA Hybrid Spring Outlook Conference happened on Wednesday, May 10, 2023 beginning at 08:00 ET at KPMG Canada, 100 New Park Place Suite 1400, Vaughan, ON. The conference theme was "Shifts, Shocks, and Paradigm Pops – Configuring Supply Chains for a Changing World".  This was a hybrid event which means that registrants attended in-person at the KPMG Canada Offices or online virtually through Teams.
Click here to view agenda.
Click here to see speaker biographies.
*The conference presentations and video recording are only available for Conference Registrants*