Date/Time
Date – Oct 19, 2022
12:00 pm ET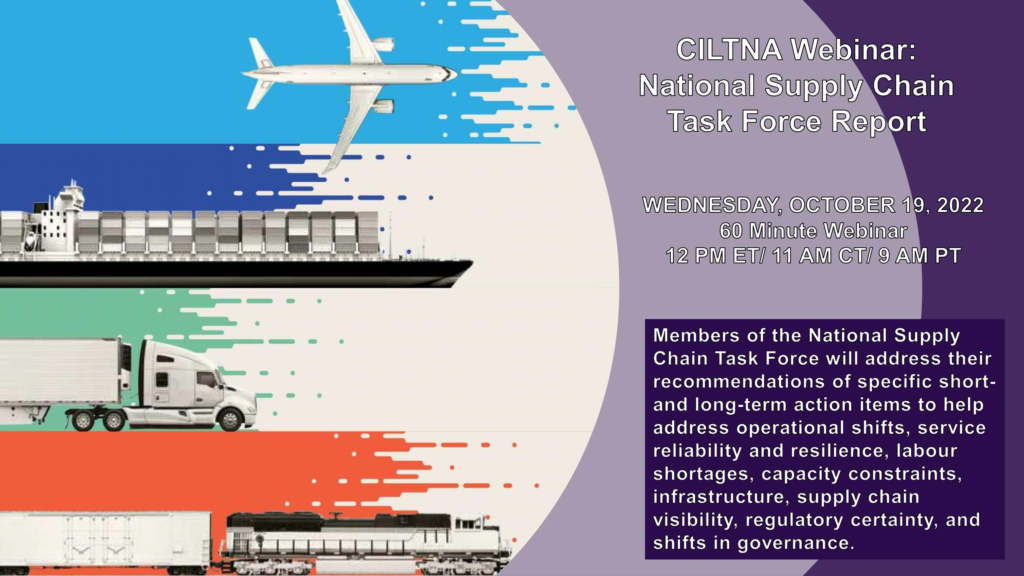 On Wednesday, October 19 at 12 PM ET, members of the National Supply Chain Task Force addressed their recommendations of specific short-term and long-term action items to help address operational shifts, service reliability and resilience, labour shortages, capacity constraints, infrastructure, supply chain visibility, regulatory certainty, and shifts in governance.
To read the full report, please Click Here.
Click Here for the video recording.
The presentation slides can be found Here.
Transport Canada has opened a portal for those who wish to share their views and to comment on the issues raised in the Final Report. The "Let's Talk Supply Chains" portal can found Here.