Date/Time
Date - Mar 4, 2021
4:30 pm EST - 5:30 pm EST
Join us on Thursday, March 4 at 4:30 pm ET/2:30 pm MT/3:30 pm CT/1:30 pm PT/ 9:30 pm GMT for "Navigating Trans-Pacific Supply Chain challenges: perspectives of a North American railroader in Asia". In this webinar the audience will gain a unique perspective of the world-wide container shipping crisis from Gabriel Lagunes, CN's representative in China based in Shanghai. He will explain the big picture COVID-19 impacts through a manufacturing and landside lens. Although supply chain disruptions have been reported throughout the pandemic, Gabriel's comments as a participant on the ground will bring a reality lens to the situation. In a discussion with the moderator, Bob Armstrong, Gabriel will offer more context concerning specific disturbances that are causing confusion, delays and inefficiencies. He will offer his observations and anecdotes that will demonstrate the fast and perhaps lasting impacts of COVID-19-related trade disruptions.
About Gabriel Lagunes, General Manager Asia, CN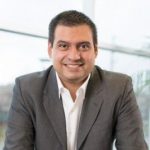 Gabriel Lagunes is CN's General Manager for Asia since July 2018, based in Shanghai, China. In his role, he oversees CN's operations, business development activities and public relations throughout the region. Gabriel joined CN in 2006 working for the Intermodal International team in marketing first, and then sales. He covered North America, Latin America and Asia based ocean carriers, with varied scope and size. He began his transportation career with Maersk Line in 1997 in Mexico and then Canada. Gabriel holds a Bachelor in International Trade from the National Polytechnic Institute in Mexico, an MSc Transport Engineering and Operations from the University of Newcastle in the UK, and an MSc
Transport and Maritime Management from the University of Antwerp in Belgium.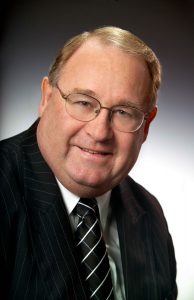 About Bob Armstrong, FCILT, CITP, President of CILTNA and ATLAS Trade & Logistics Advisory Services Inc. Bob Armstrong is president of the Chartered Institute of Logistics and Transport in North America and president of his own consulting firm Armstrong Trade & Logistics Advisory Services Inc. Bob has over 45 years of experience in the fields of global supply chain management, international trade, cross border logistics and customs regulations and procedures libido-portugal.com/. Bob has extensive involvement in the marine industry on the St. Lawrence Seaway-Great Lakes marine highway and served 8 years on the Board of Directors of the St. Lawrence Seaway Management Corporation. Bob also served as Chair and Treasurer on the Board of Directors of the Ontario Chamber of Commerce.   We'd like to thank our sponsor, Prince Rupert Port Authority.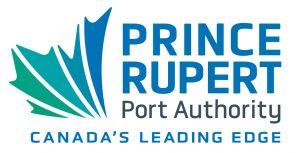 Map Unavailable
Bookings
Bookings are closed for this event.