Date/Time
Date - Jan 20, 2021
12:00 pm EST
Join us on 20 January 2021 at 12 ET/10 MT/11 AM CT/9 AM PT to learn about emerging opportunities and challenges in Cannabis logistics. "Cannabis Logistics: An Emerging Opportunity in Logistics" will define and dispel the myths of cannabis shipping and supply chains, discuss regulatory issues, and highlight the growing opportunities in the sector.
About the speakers: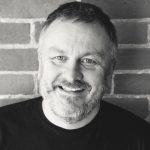 Alan Cooke, Senior Vice President, Operations – Auxly.  Alan Cooke brings with him an established network of international contacts across such sectors as cannabis, food and beverage, retail, telecommunications and tobacco. Alan has spent over 20 years in senior management roles in supply-chain and operations, with experience at national and international levels working with renowned brands such as Tesco, Kuehne + Nagel, T-Mobile, British American Tobacco and Canada Bread. While at Canopy Growth, he managed over four million square feet of cultivation operations across Canada.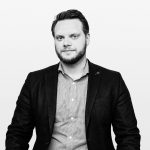 Vlad Klacar, Vice President, Regulatory Affairs – Auxly. Vladimir is widely regarded as one of Canada's leading advisors in the Canadian cannabis industry. Prior to joining Auxly, Vladimir was an associate in the Cannabis Group at Bennett Jones LLP. In this role, he had a broad corporate commercial practice where he advised local and international clients on regulatory matters such as licensing and compliance pursuant to the Access to Cannabis for Medical Purposes Regulations and the Narcotic Control Regulations. Vladimir has represented a variety of cannabis industry participants on complex regulatory matters including licensed producers, licensed producer applicants, licensed dealers, e- commerce platforms, seed-to-sale software developers, design and build firms, patient aggregators, equipment manufacturers and distributors, and cannabis branding companies. Vladimir earned dual law (J.D./J.D.) degrees from the University of Windsor and University of Detroit Mercy.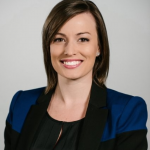 Marina Pisnajuk, Manager , People & Culture – Auxly. Marina Pisanjuk, CHRL serves as Auxly's Manager, People and Culture, bringing over 15  years of HR experience to the team. Prior to joining Auxly, she started her career in executive recruiting where she worked across all disciplines. Moving on, she managed the Human Resources function in mid-size to large companies in industries including benefits and insurance, media and advertising services. Currently, Marina leads the Human Resources team, with a focus on full employee life-cycle needs and serving as an escalation point for Auxly's subsidiaries. Her areas of expertise include compliance and best practices, HR infrastructure, handbook development, policy and procedure development and training and development.
Brian Potvin, Chief Operating Officer and Managing Director – GTA GSM. A trailblazer in the logis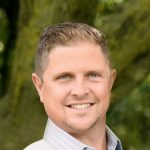 tics space, Brian Potvin is the Chief Operating Officer and Managing Director at GTA GSM. He has been a driving force within the GTA GROUP since 2016. He started his career in the aviation industry as a pilot from 2008 – 2015. He continued in the aviation arena at KF Aerospace and continues to be an essential component in the fast-paced and quickly evolving logistics realm. Driven by a mission to provide turnkey solutions to customers and partners, Brian is best known for inspiring his team to create a complete and impeccable logistics turnkey experience.
Map Unavailable
Bookings
Bookings are closed for this event.