Date/Time
Date - Jul 15, 2020
12:00 pm EDT - 1:00 pm EDT
A short series of free webinars on "Supply chain recovery and resilience"
First webinar:  Wednesday 15 July 2020 @ 09:00 PT | 10:00 MT | 11:00 CT | 12:00 ET | 13:00 AT
Webinar leaders: expert practitioners from supply chain programs at Prof. Jackie Li, CCLP, MBA, MILT of British Columbia Institute of Technology and Prof. Jim Wyer, MBA P.Log, CMILT of Seneca College
For small and medium-size firms. If you own or manage a firm without dedicated logistics people, this is for you.
Invest one hour apiece. You'll be glad you did!
Where to focus your efforts | What to monitor closely | How to re-start relationships | How to build in future resilience. Filled with "how-to" information you can use immediately.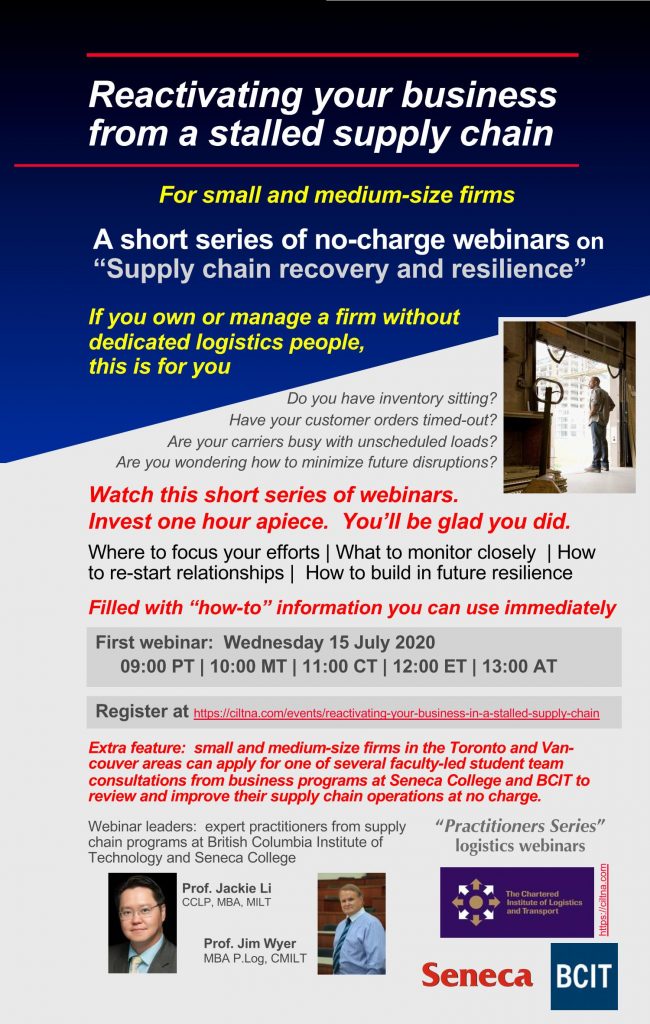 Map Unavailable