The Chartered Institute of Logistics & Transport
World's premier transport, logistics and supply chain body
Committed to professional development
Education and e-information on emerging issues
Worldwide reach
Local networking
GLOBAL RECOGNITION
OUR MISSION & visioN
The Chartered Institute of Logistics and Transport's vision is to be recognized globally as the first choice professional body for Supply Chain, Logistics and Transport. Enabling growth within the profession, professional development, reputation and membership.
We are pleased to announce our dinner speaker at this year's Fall Outlook Conference will be Calin Rovinescu, President and Chief Executive Officer, Air Canada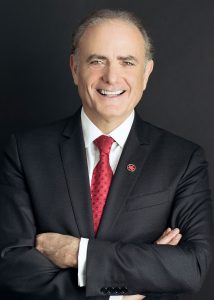 Calin Rovinescu has served as President and Chief Executive Officer of Air Canada since April 1, 2009. Mr. Rovinescu was the Executive Vice President, Corporate Development & Strategy of Air Canada from 2000 to 2004, and also held the position of Chief Restructuring Officer during the airline's 2003-2004 restructuring. From 2004 to 2009, Mr. Rovinescu was a Co-founder and Principal of Genuity Capital Markets, an independent investment bank. Prior to 2000, he was the Managing Partner of the law firm Stikeman Elliott in Montréal, where he practiced corporate law for over 20 years and was a member of the firm's Partnership Board and Executive Committee.
Mr. Rovinescu was Chair of the Star Alliance Chief Executive Board from 2012 to 2016 and Chair of the International Air Transport Association in 2014-2015 and he continues to serve on its Board of Governors. He is also a member of the Board of Directors of BCE Inc. and Bell Canada, and of the Business Council of Canada.
The Leading Maritime Capitals report for 2019 is out, with fresh insight on which maritime metropolises provide the best support for companies in shipping and related services. Singapore maintained its top position at the head of the 15 leading maritime capitals....
read more