Date/Time
Date(s) - Nov 4, 2019
11:30 am - 8:00 pm
Early bird registration is now open for the Fall Outlook Conference and Annual Dinner on Monday, November 4, 2019. Prices go up on October 1st, 2019.
Please click here for the agenda.
We are pleased to announce our dinner speaker at this year's Fall Outlook Conference will be Calin Rovinescu, President and Chief Executive Officer, Air Canada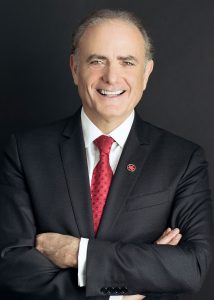 Calin Rovinescu has served as President and Chief Executive Officer of Air Canada since April 1, 2009. Mr. Rovinescu was the Executive Vice President, Corporate Development & Strategy of Air Canada from 2000 to 2004, and also held the position of Chief Restructuring Officer during the airline's 2003-2004 restructuring. From 2004 to 2009, Mr. Rovinescu was a Co-founder and Principal of Genuity Capital Markets, an independent investment bank. Prior to 2000, he was the Managing Partner of the law firm Stikeman Elliott in Montréal, where he practiced corporate law for over 20 years and was a member of the firm's Partnership Board and Executive Committee.
Mr. Rovinescu was Chair of the Star Alliance Chief Executive Board from 2012 to 2016 and Chair of the International Air Transport Association in 2014-2015 and he continues to serve on its Board of Governors. He is also a member of the Board of Directors of BCE Inc. and Bell Canada, and of the Business Council of Canada.
Location
Sheraton Ottawa Hotel