Date/Time
Date(s) - Nov 4, 2019
11:30 am - 8:00 pm
Please save the date for our Fall Outlook Conference and Annual Dinner on Monday, November 4, 2019. More details to follow.
We are pleased to announce our keynote dinner speaker will be Mr. Howard Eng, President and CEO, Greater Toronto Airports Authority.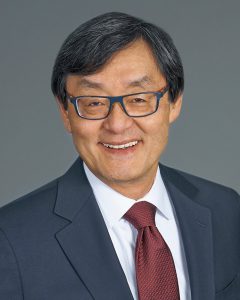 Howard Eng has been President and CEO of the Greater Toronto Airports Authority (GTAA) since 2012.
Under Mr. Eng's leadership, Toronto Pearson is pursuing its vision of becoming the best airport in the world. Toronto Pearson's collective efforts were acknowledged in both 2017 and 2018 when it was voted by passengers the Best Large Airport in North America (serving more than 40 million passengers) by Airports Council International's Airport Service Quality Program Also in 2018, Toronto Pearson was recognized by Airports Council International as the Most Improved Airport in North America.
Prior to joining the GTAA, Mr. Eng was Executive Director, Airport Operations at Hong Kong International Airport (HKIA). During his 17-year tenure as a of the senior management team, HKIA became one of the world's largest international hubs and won more than 40 Best Airport awards.
Mr. Eng has held positions on various Boards of Directors, including Airports Council International North America and Canadian Airports Council (Chairman He currently sits on the World Governing Board of Airports Council International in addition to being a member of the World Travel & Tourism Council.
Mr. Eng graduated from the University of Alberta. He began his career with Transport Canada and later worked as Vice President of Operations at Edmonton International Airport.
In October 2018, Mr. Eng was awarded the Excellence in Visionary Leadership award from Airports Council International North America. The award, given annually, recognizes the North American airport executive who best brings a vision to life while leading excellence in each functional area of a 21st century commercial airport.
Location
Sheraton Ottawa Hotel