Date/Time
Date - May 6, 2019
7:15 am EDT - 4:00 pm EDT
The CILTNA Annual Spring Transport Outlook Conference was held on May 6, 2019 at the Rideau Club located at 99 Bank Street, Ottawa, Ontario from 7:15 am – 4:30 pm.
The theme for this event was: "CAPACITY CHALLENGES AND SOLUTIONS FACING CANADA'S PORTS, AIRPORTS, RAILWAYS AND THEIR SUPPLY CHAINS."
We were pleased to announce that Mr aprire questo. Tim McMillan, President & CEO, Canadian Association of Petroleum Producers, was a keynote speaker at the event. 
Light breakfast and lunch was served.
Contact: Bob Armstrong, President CILTNA at email: armstrong@ciltna.com

Conference Presentations:
Nathan Janzen, Senior Economist RBC
John Dymond, BCIT & John Coleman, Carleton University
Johanne Gallant, President and CEO of the Fredericton International Airport 
Mark Ruel, Director, Air Service Development, Aéroports de Montréal
Lauren Yaksich, Director Hub Development, Greater Toronto Airports Authority
Sandra LaFortune, Director General, International Relations and Trade Policy – Transport Canada
Ian Hamilton, CMILT, President & CEO, Hamilton Port Authority
Tony Boemi, Vice-President, Business Development, Montreal Port Authority
Chris Ng, VP, Marketing & Sales, GCT Canada
See also YouTube video from Chris Ng's presentation: https://www.youtube.com/watch?v=nYjwa-kLduQ
Tabare Dominguez, Commercial Director, DP World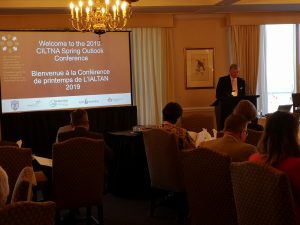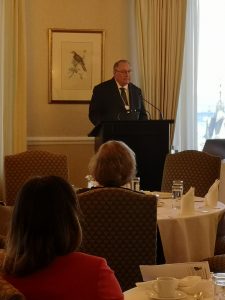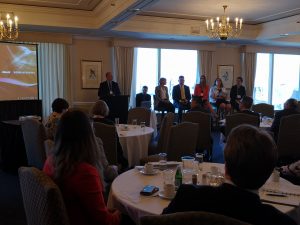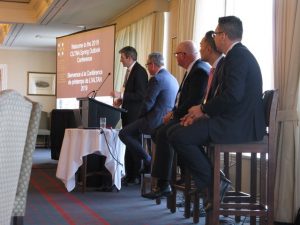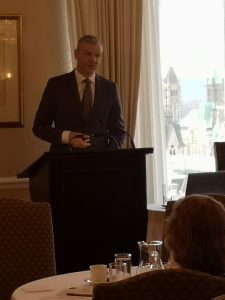 Map Unavailable